ADAM JEPPESEN
Work no. 28, 2017
Cyanotype on linen
30.8 x 27.8 cm
12 1/8 x 11 in
Unique
£ 2,220 framed including VAT of 20% where applicable.
£ 50 + VAT shipping within the UK
10% of all sales will be donated to Hospital Rooms, a charity bringing art and arts programmes to mental health facilities within the UK.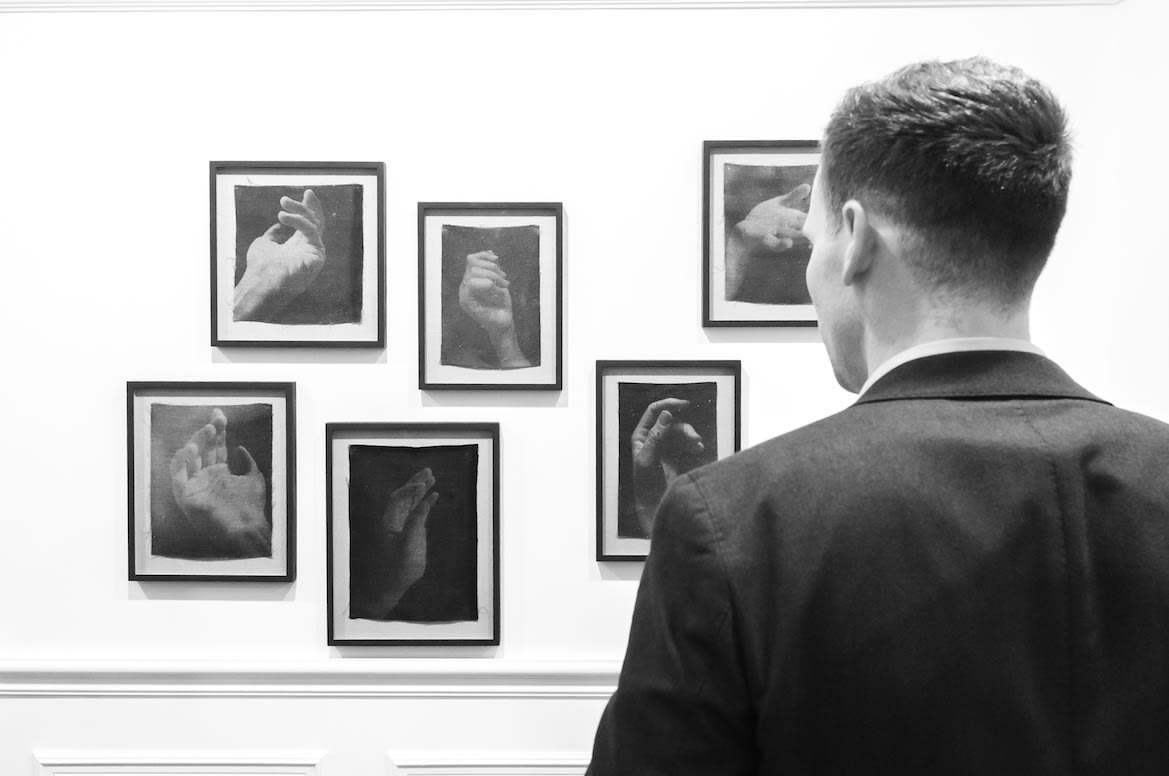 An important aspect of Adam Jeppesen's work is his analogue and labour-intensive approach. His photographs are the product of physical challenge and experimental printing techniques. He abandoned his search for the perfect print in favour of accessible reproductive techniques and focusing on the technology of mass production. Coincidence, damage and imperfection are essential elements in his work. At a time when the image has become infinitely perfectible and reproducible, Jeppesen experiments with the photograph as a unique object that is subject to the forces of change, time and decay.
The
Pond
(2017-present) is a body of work depicting the artist's own hand, printed in cyanotype on linen. Ethereal in quality, the series is inspired by the decomposition process of the marshy ponds found in Denmark as well as being a comment on identity: self-identity as well as the collective identity of humankind. Here the artist launches a new approach where a more universal concept of the beautiful and the imperfect in human existence takes centre stage. A floating hand, unattached to a body could be anyone's hand, anyone's identity and life, subject to a fate outside our control.
ART FOR GOOD
10% of all Black Box Projects sales will be donated to Hospital Rooms, a London-based charity championing the healing power of art by commissioning world-class artists to create permanent site-specific art installations and art programmes for secure mental health facilities in the NHS service.