Joni Sternbach
18.09.18 #1, Orange Lightning Bolt, 2018
Tintype
25.4 x 20.3 cm (10 x 8 inches)
Floated in a handmade dark stained box frame with museum glazing
Unique
£ 4,920 framed including VAT of 20% where applicable
£ 150 + VAT for UK delivery
10% of all sales will be donated to Hospital Rooms, a charity bringing art and arts programmes to mental health facilities within the UK.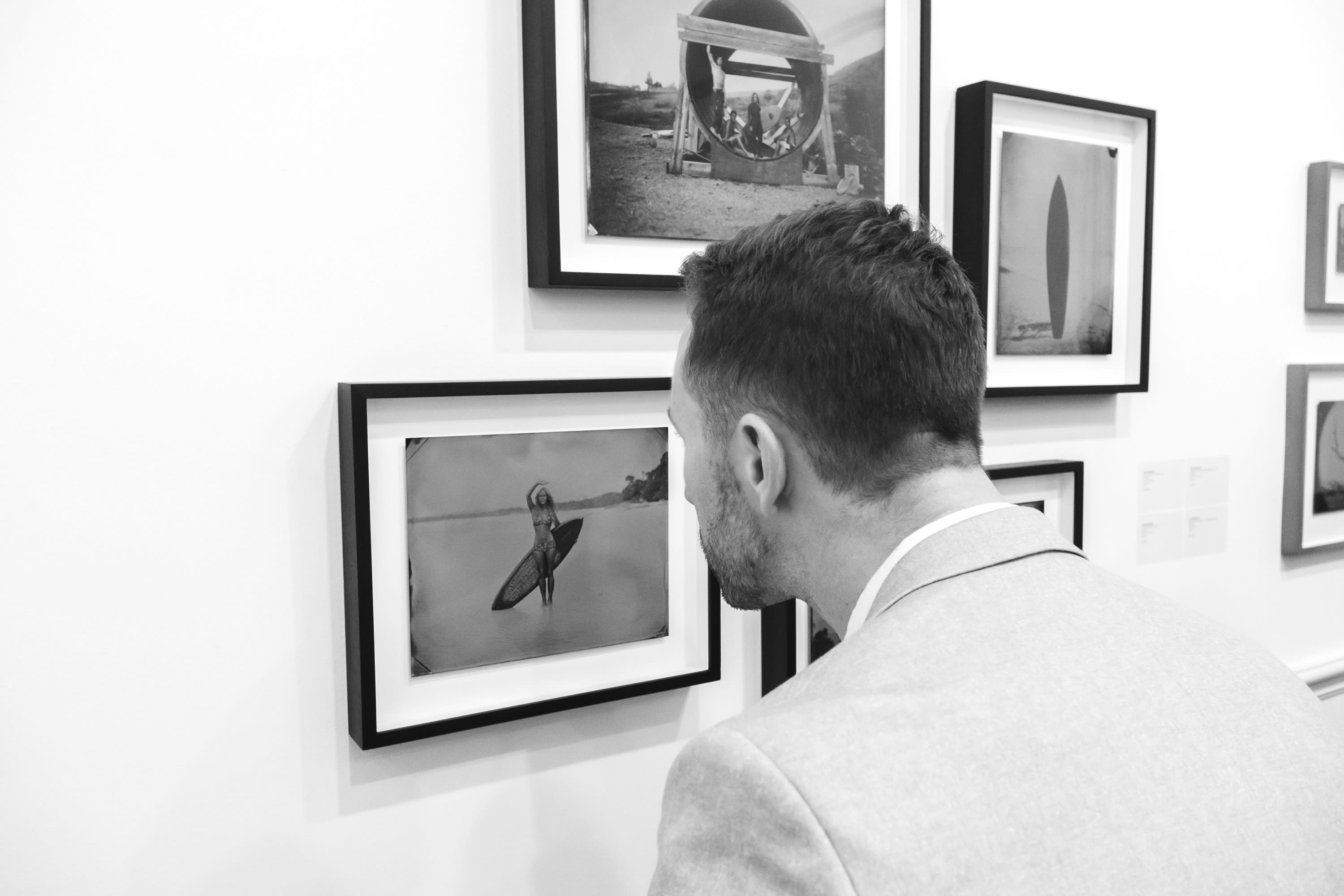 In her Surfland series, Joni Sternbach works exclusively with large-format antique cameras to create unique tintypes; a process that dates back to the origins of photography and is equally as cumbersome and fickle of a practice as when it was first invented. The wetplate collodion process is a difficult and time-consuming technique that involves coating a metal plate with liquid chemicals, immediately exposing an image onto it whilst the chemicals are still wet and developing it immediately. Sternbach calls this method 'the Polaroid of yesteryear.' This technique is difficult enough to master within the setting of a studio equipped with a darkroom. Sternbach instead shoots on beaches, exposed to the temperamental elements of the wind, sand and salt and develops her tintypes in a make-shift darkroom on site.
The resulting portraits are ethereal - surfers captured as free spirits in timeless silence - the historic process of tintype linking these individuals to adventurers and ocean-goers both past and future.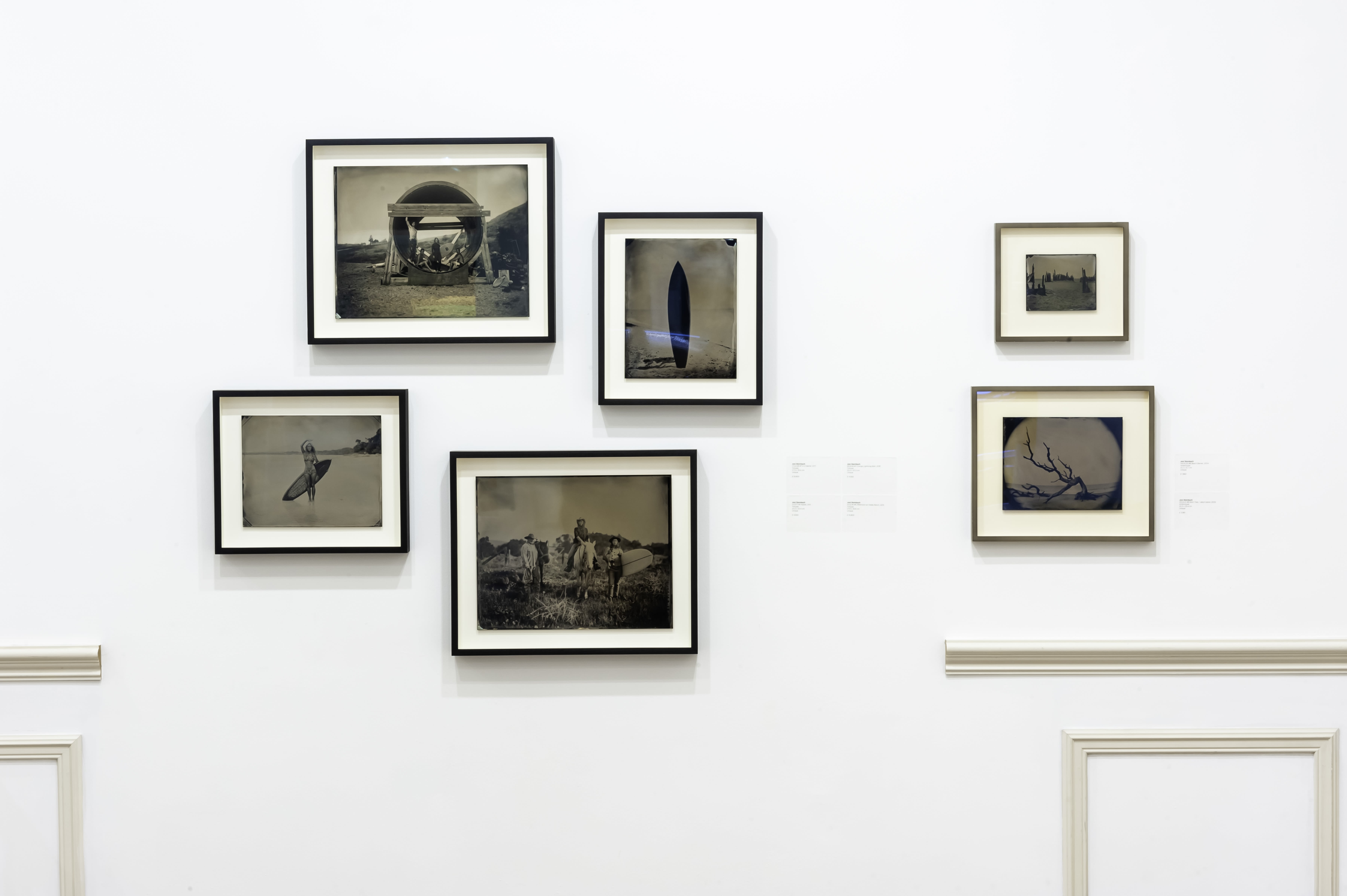 ART FOR GOOD
10% of all Black Box Projects sales will be donated to Hospital Rooms, a London-based charity championing the healing power of art by commissioning world-class artists to create permanent site-specific art installations and art programmes for secure mental health facilities in the NHS service.