Chris McCaw
Sunburned GSP#1031 (Mojave/expanding), 2019
Silver gelatin paper negative
20.3 x 25.4 cm (8 x 10 inches)
Unique
£ 8,160 framed including VAT + delivery
10% of all sales will be donated to Hospital Rooms, a charity bringing art and arts programmes to mental health facilities within the UK.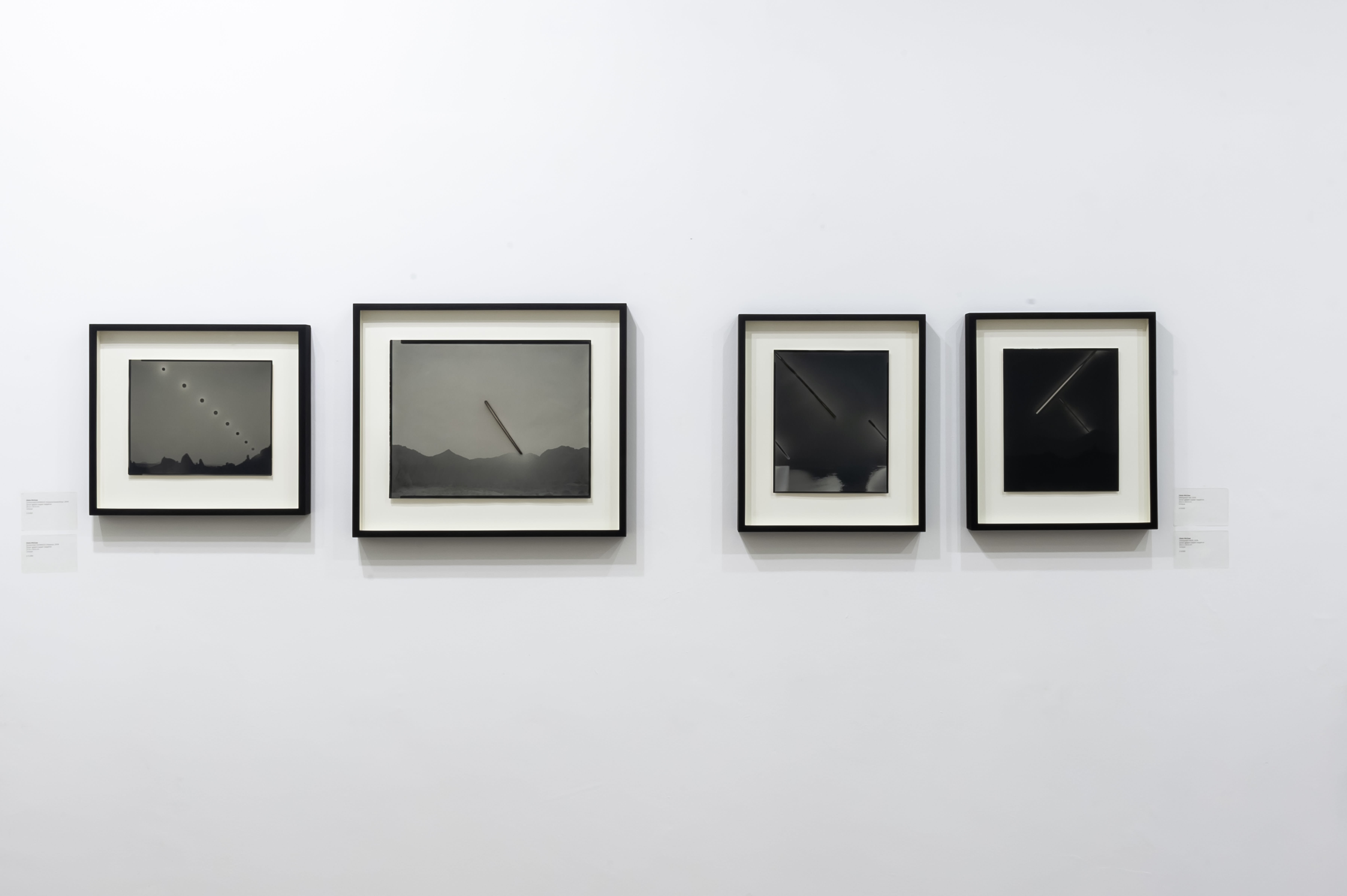 Chris McCaw is equal parts adventurer, scientist and creator. McCaw's practice requires traveling to remote locations with heavy equipment, with the intent of capturing place and recording time. Using analogue photographic techniques, McCaw draws upon the past to invent new processes. He shoots directly onto expired silver gelatin paper with hand-made cameras equipped with military-level optics. These long-exposure, unique images are physical evidence of the sun's movement across the sky. With exposure times ranging from a few hours to over three days, the intensity of the sunlight burns the paper negative in the process. Balancing sensitive materials and hand-made equipment through rough terrain and adverse weather conditions, the resulting images are quiet abstractions and solarised studies capturing the movement of the sun.
ART FOR GOOD
10% of all Black Box Projects sales will be donated to Hospital Rooms, a London-based charity championing the healing power of art by commissioning world-class artists to create permanent site-specific art installations and art programmes for secure mental health facilities in the NHS service.