Bruno V. Roels
Palmograph #3, 2019
Silver gelatin photogram
40 x 30 cm
Unique
£ 1,400 framed including VAT
Shipping within the UK: £ 75 + VAT
Bruno V. Roels is a contemporary artist who uses analogue techniques in his picture-making. Taking photographs of seemingly arbitrary objects, abbreviated or cropped within the picture frame, the artist's hand develops and prints silver gelatin photographs on a vintage-looking paper that he then assembles into compositions within a frame.
Roels' work layers language, history and symbolism within the printed repetition of a single image or object within a composition. For the artist, a palm tree may be simply a palm tree when pictured in a single image, but when created in tens or hundreds in a single frame within a series of works of the same symbolic theme, the palm tree becomes disentangled from its original meaning and challenges the viewer to find new associations through the artist's pointed visual reiteration. Bruno V. Roels' practice challenges how we apply value and meaning to an image within a work of art.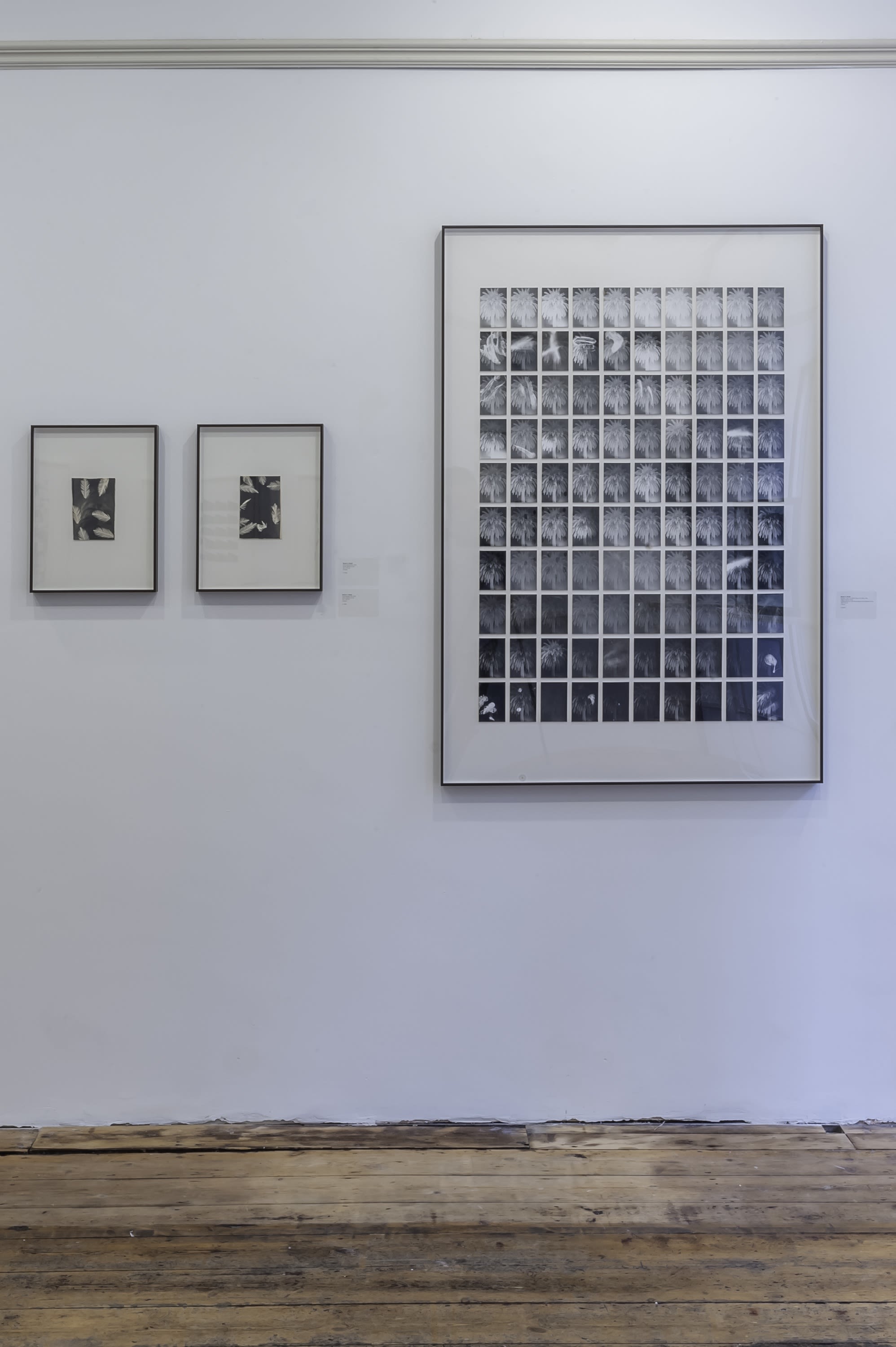 art for good
10% of all Black Box Projects sales will be donated to Hospital Rooms, a London-based charity championing the healing power of art by commissioning world-class artists to create permanent site-specific art installations and art programmes for secure mental health facilities in the NHS service.