Joanne Dugan
Seclusion Meditation, #5, 2020
Silver Gelatin Photogram Print Collage
30.5 x 22.9 cm (12 x 9 inches)
Unique
£ 1,200 print only including VAT
10% of all sales will be donated to Hospital Rooms, a charity bringing art and arts programmes to mental health facilities within the UK.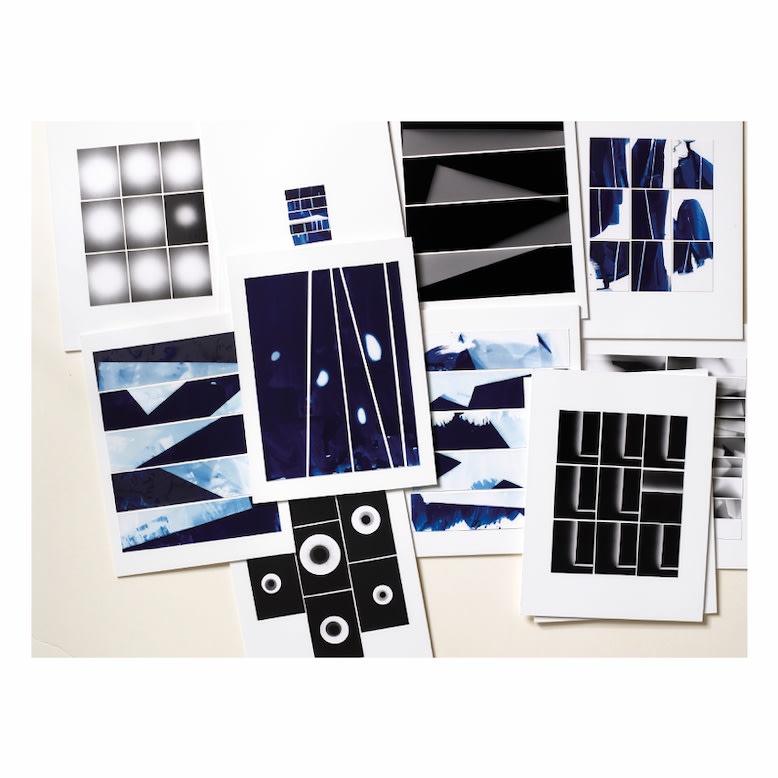 At its inception, the Seclusion Meditations series was the artist's response to a newly quiet, shell-shocked world. Joanne Dugan lives and works in Manhattan, a place infamous for its bright, noisy, and endlessly busy atmosphere. When New York City became the epicentre in the United States for the pandemic, it was as if the lights and the volume of the city were switched off. The change in atmosphere was palpable, the streets empty, and the only sounds were those of sirens which served as a reminder of the pandemic quietly ravaging the city.
Dugan took to her studio and channelled her worry, her nervous energy, and her anxiety of the unknown into her art. The artist brings her ongoing meditation practice to the making of her works, where the creation and assembly of the finished pieces involves repetitive movements and intricate hand-cutting techniques as she creates small works to reflect the new quiet world she now inhabits. The small scale of this series is purposeful and informs the meaning of the work, reflecting Dugan's own interior state as she was isolated in a quieted city. Working in a reduced scale was also practical, as it allowed the artist agility within her creative process to easily move with the pieces and revisit them even when outside of her studio setting, allowing a new-found accessibility to her practice and image-making. This series is Dugan's personal response to the global community in crisis.
ART FOR GOOD
10% of all Black Box Projects sales will be donated to Hospital Rooms, a London-based charity championing the healing power of art by commissioning world-class artists to create permanent site-specific art installations and art programmes for secure mental health facilities in the NHS service.