Steve Macleod
Approach, Vertical Flyer, 2009
C-type print on Fuji Crystal Archive
127 x 162.6 cm (50 x 64 inches)
Framed in a handmade white-washed box frame
with standard glaze
Edition of 3 plus 1 artist's proof
£ 9,720 framed including VAT of 20% where applicable
*This piece is available in additional sizes within the edition, please contact the gallery for more details.
10% of all sales will be donated to Hospital Rooms, a charity bringing art and arts programmes to mental health facilities within the UK.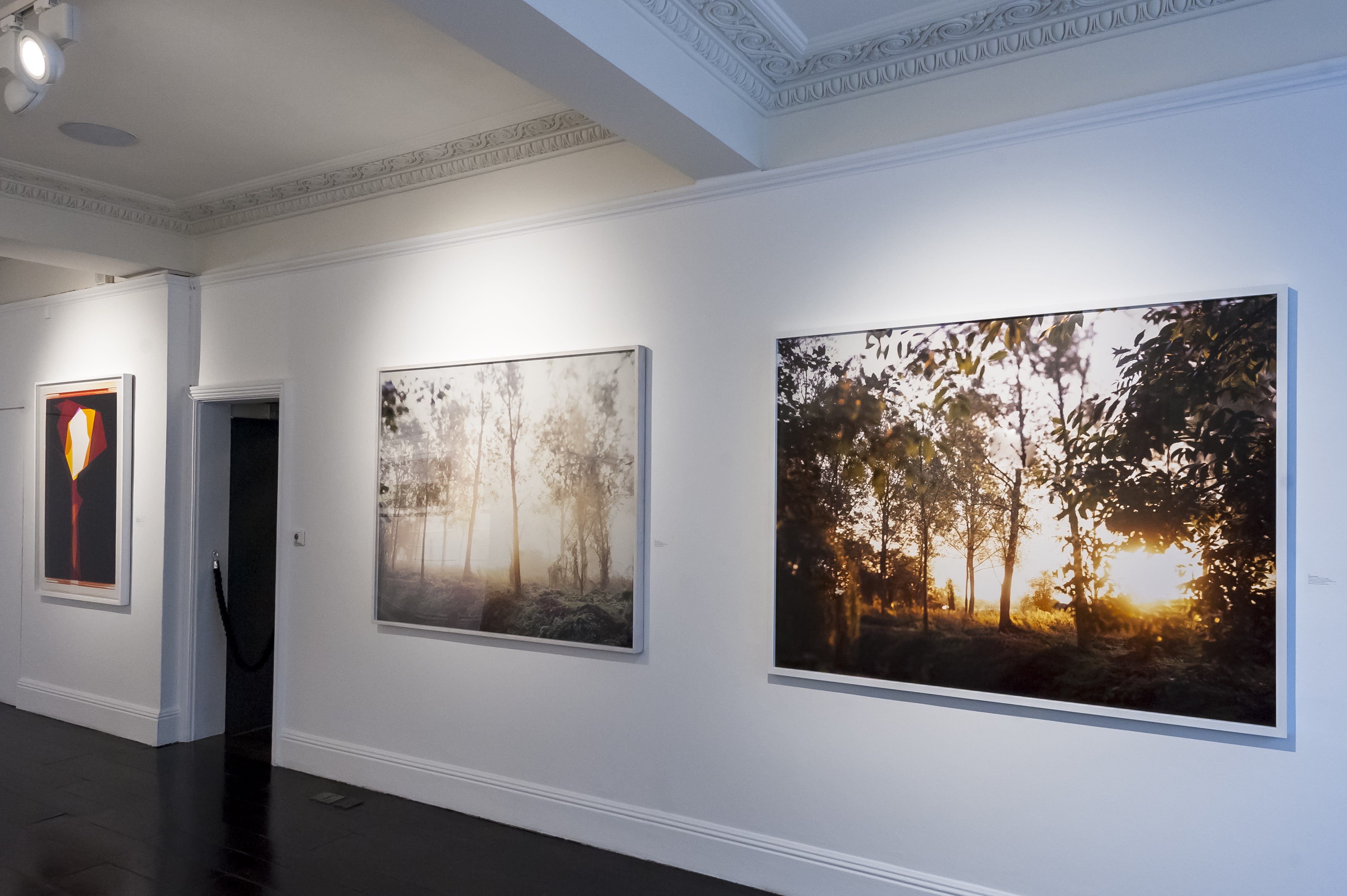 Professor Steve Macleod is inspired by the Pictorial movement popularised in the late 19th and early 20th centuries. For a Pictorialist, a photograph - like a painting or drawing - is a way of projecting an emotion into the viewer's realm of imagination. Macleod's works often utilise chiaroscuro elements of light and shade creating a melancholic, expressive mood.
In the Blackwater series seen here, Steve Macleod methodically visited the same site along the Blackwater river course, repetitively photographing the same subjects throughout the seasons. Macleod uses the visual trope of the changing seasons to convey and symbolise his own altering moods. In this way, the camera lens becomes the tool in which he translates his emotional state into the visual form. The resulting works of the Blackwater series are emotionally charged compositions which have a profoundly meditative quality.
ART FOR GOOD
10% of all Black Box Projects sales will be donated to Hospital Rooms, a London-based charity championing the healing power of art by commissioning world-class artists to create permanent site-specific art installations and art programmes for secure mental health facilities in the NHS service.