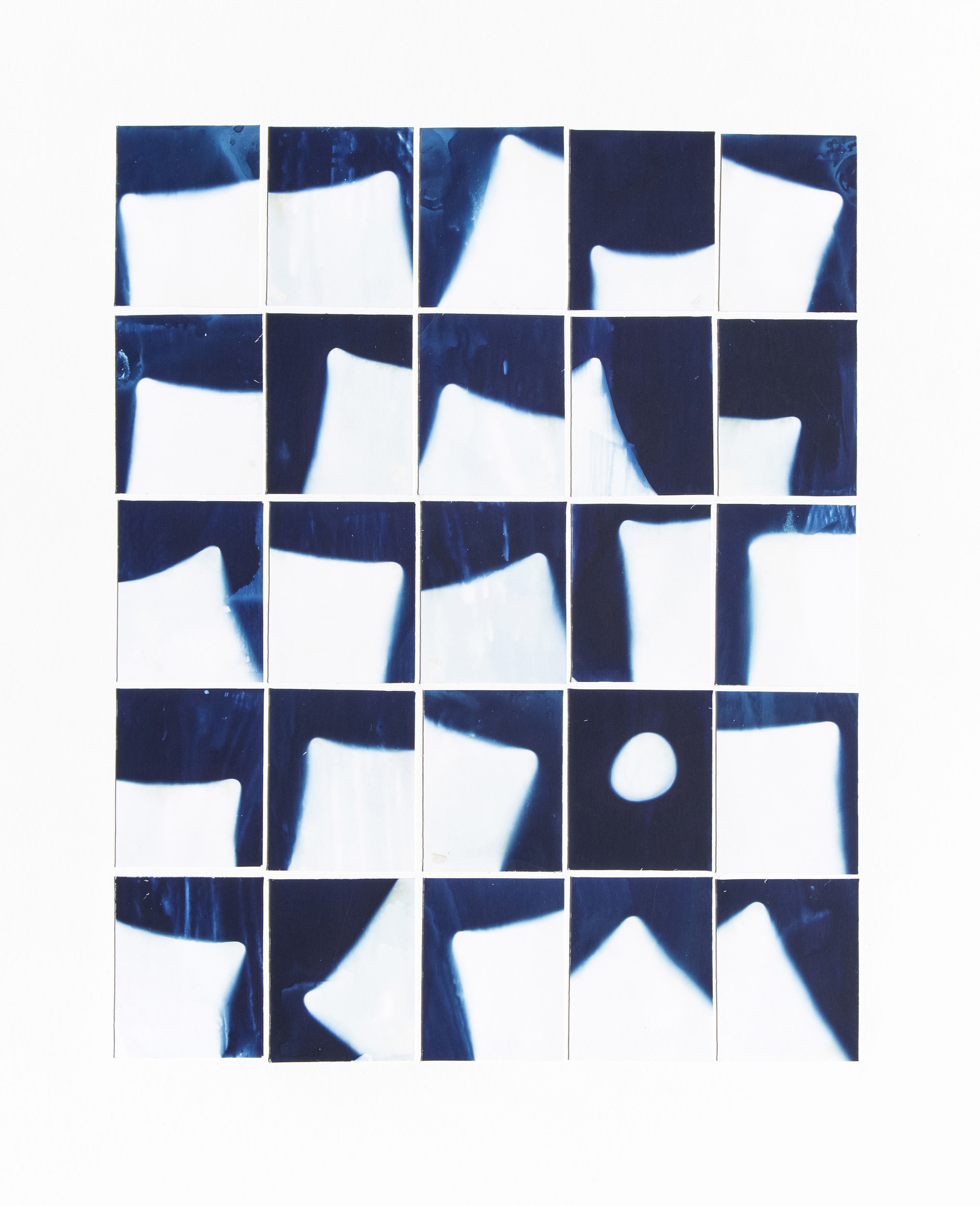 Joanne Dugan, Epicenter Meditation # 1, New York City, 2020
Joanne Dugan has practiced some form of meditation for about a decade - she calls it "a repetitive practice of quiet sitting," to de-emphasize the formality of certain meditation practices and highlight its accessibility. About five years ago, she began to move away from representational imagery in her photographic practice to more abstract, process-based work, and she had an epiphany. "I realized my darkroom was a meditative space," she says.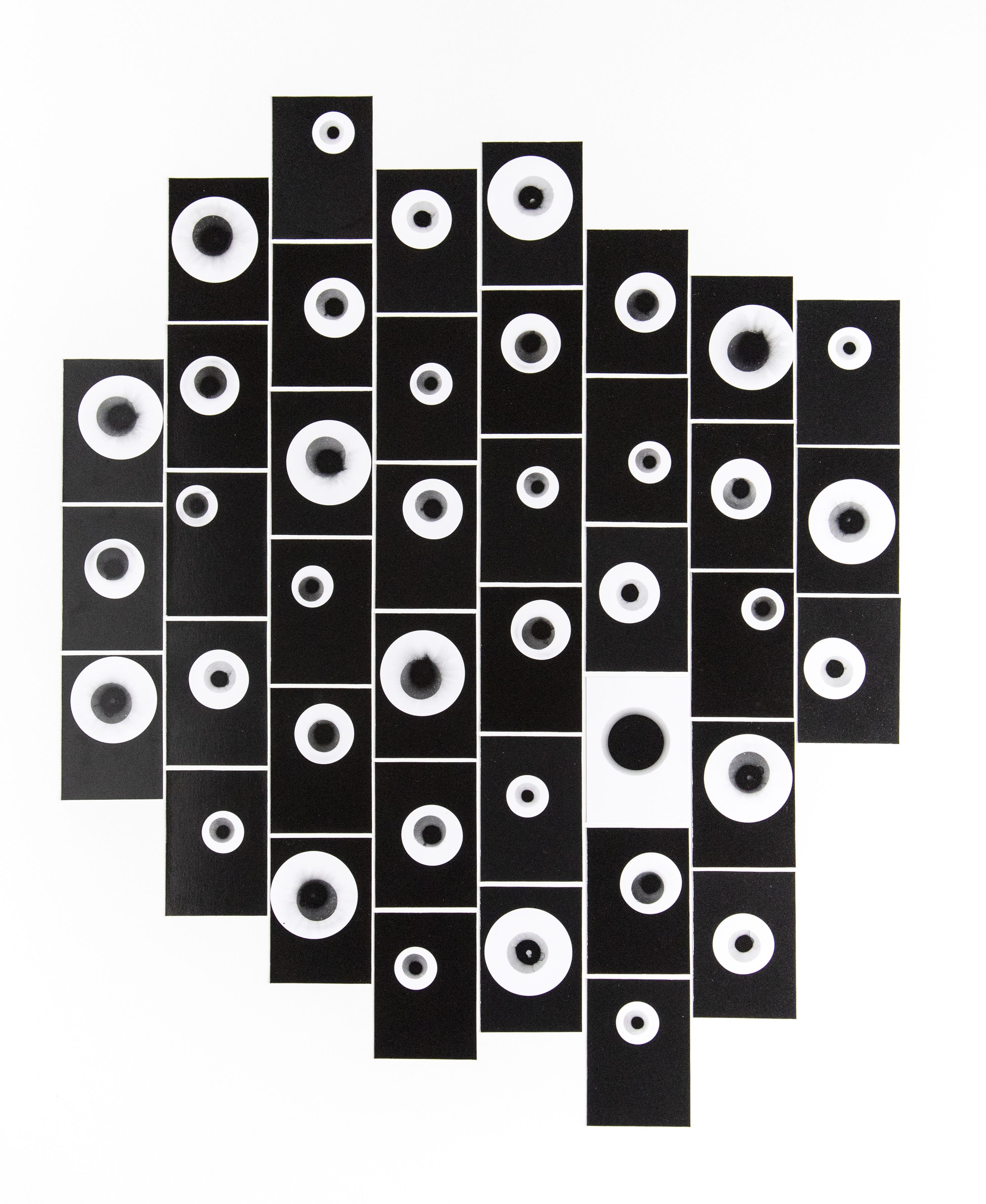 Joanne Dugan, Epicenter Meditation #3 (Talisman), New York City, 2020
She began creating grids, in the vein of Bernd and Hilla Becher, though she was perhaps influenced on a deeper level by the contemplative nature of Agnes Martin's abstract, minimalist paintings. Dugan lives in Harlem and her studio looks down over Union Square, so her life outside the darkroom is oriented by grids as well. Working in gelatin silver or cyanotype, she makes cameraless images in the darkroom, prints them out, then carefully cuts and assembles one-of-a-kind works with those small, hand-cut prints. The individual images themselves are made, as she puts it, in collaboration with her darkroom, using the tools of the darkroom itself - setting the light of the enlarger lens to different apertures, for example, or allowing light leaks into the darkroom. Each individual image in the resulting assemblage is slightly different, though close, prolonged looking is often required to see those differences. In some of the works, though - Epicenter Meditation #1, New York City, 2020, comprised of 25 2×2 ½-inch cyanotypes, or Epicenter Meditation #3 (Talisman), New York City, 2020, comprised of 40 2 ½ x 3 ½-inch silver-gelatin photographs - there is one image that is clearly unlike the others. This singular image represents the flash of insight that sometimes happens during an ongoing repetitive practice like meditation - or, as Agnes Martin once described it, "that quality of response from people when they leave themselves behind."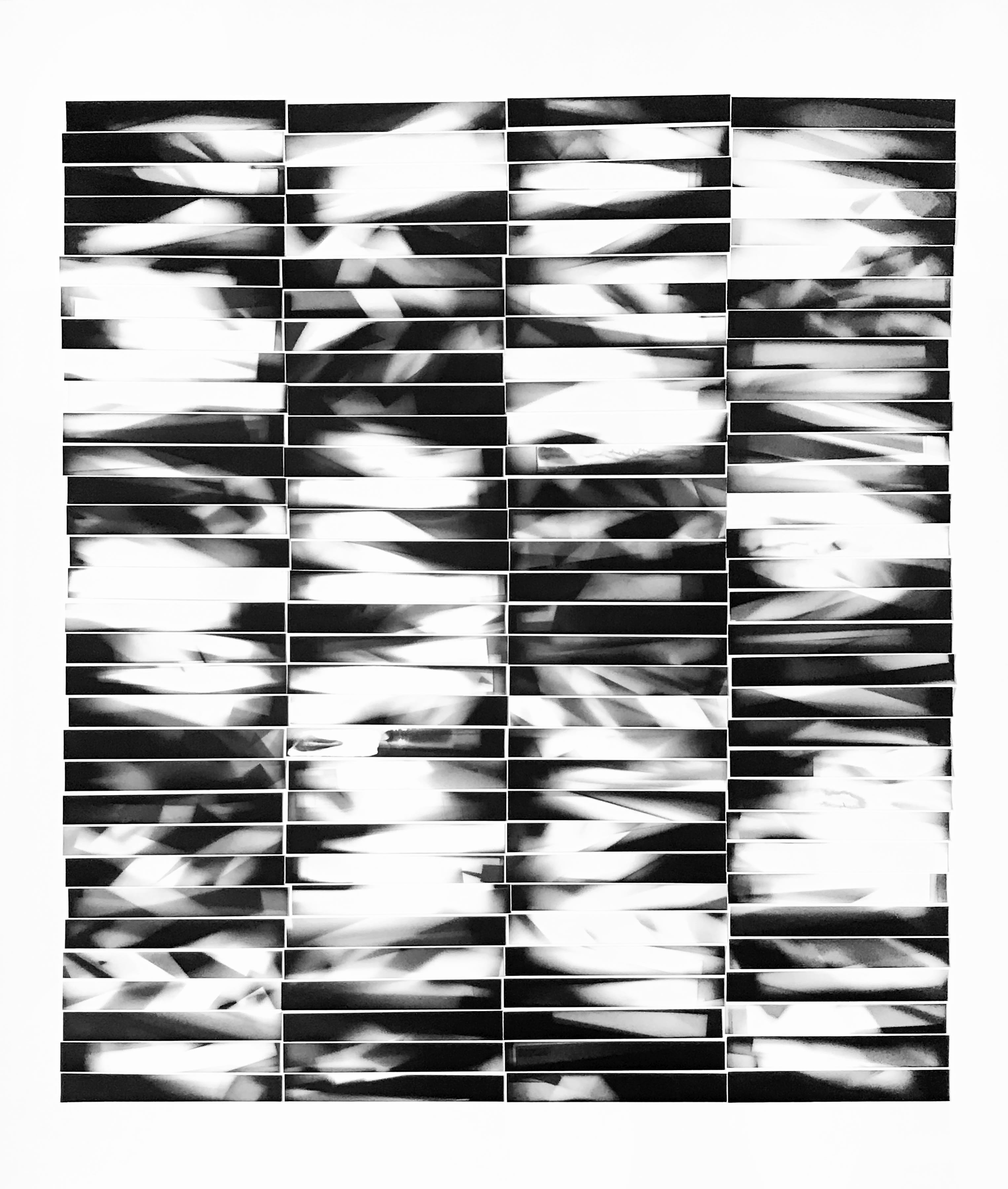 Joanne Dugan, Gelatin Silver Paper Meditation, # 2, New York City, 2019
Because Dugan attaches the individual, hand-cut photographs onto a rectangular support, the final pieces have an object quality - to a greater or lesser degree, the viewer is aware of the edges of each component of the piece, of its quality as an assemblage of photographs rather than a single photograph. As much as they are about repetition and looking, Dugan's works also allow for, and even welcome, imperfection. The slight differences, or imperfections, in each individual image are where they grip and hold our attention, catching the eye as it glides over the surface of the work, a gentle call to attend to what's in front of you. "I hope," she says of her work, "that there's some kind of shift in the act of looking."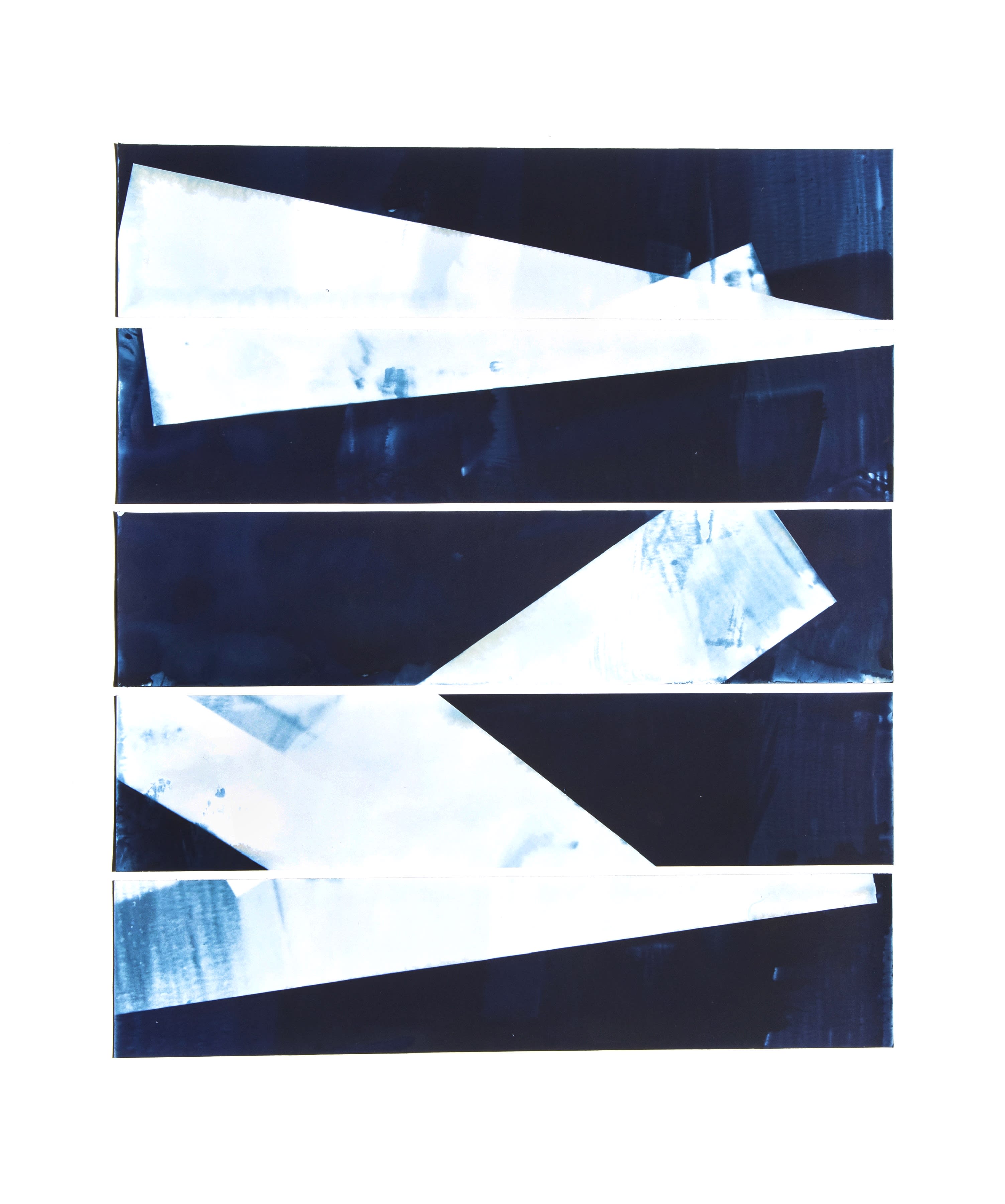 Joanne Dugan, Epicenter Meditation #2, New York City, 2020
Joanne Dugan, Enlarger Lens Meditation #1, New York City, 2019
April 24, 2020