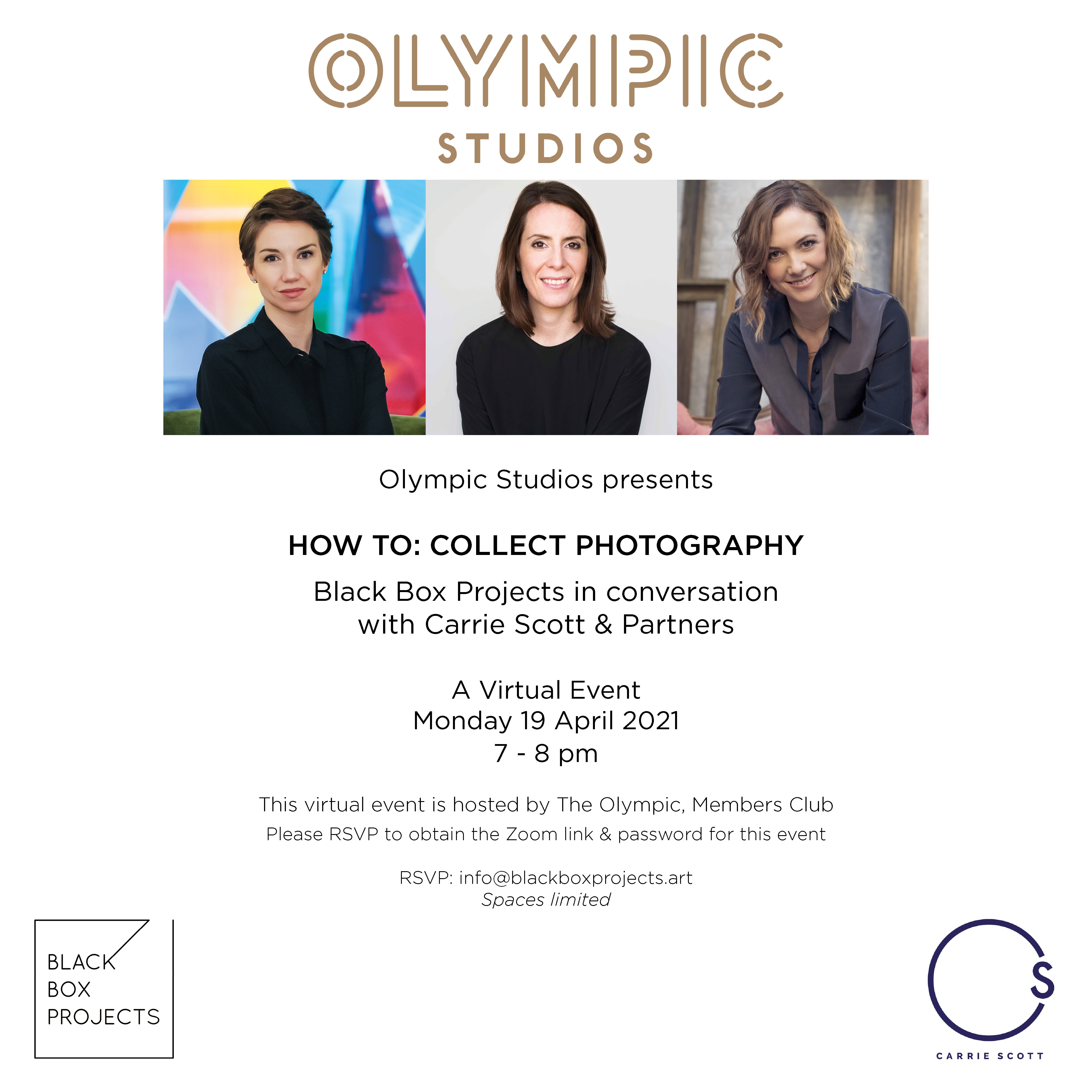 Despite today's proliferation of photographic images, photography is still a relatively young medium as a fine art. However the market for photography has been on the increase since the 1980s and is a great entry point when starting an art collection.
The Olympic brings together a panel of specialists to discuss the history of photography and its role in today's art world, to explain photographic processes and demystify the language of the marketplace. The past year has seen some major changes to the art market, how the art world operates and how we interact with two and three-dimensional artworks in a now digitised marketplace. And yes, we also have opinions about the current NFT craze... Join us as we discuss how to start an art collection, what to look for when acquiring fine art photographs and the highs-and-lows of treating art as a tangible investment asset.
The panel is moderated by Anna Kirrage, co-founder of Black Box Projects and independent art consultant who welcomes Carrie Scott, art historian, independent curator and consultant, in discussion with Kathlene Fox-Davies, photography expert and founding director of Black Box Projects, a contemporary gallery committed to working with artists who push the limits of traditional photographic practice.
Please email the gallery to register your interest for this event.
April 19, 2021