Mario Giacomelli: Revisited
Past exhibition
'Earth is no longer what it once was, the place where humans hoped and laughed. The earth as I see it now is made of signs and matter, like a painting by Burri. Today a landscape of mine is closer to one of his paintings than to the land I previously photographed, because I look for signs, writings and faces, just as I did in the other works. Because these are faces; I haven't touched them at all.'

-Mario Giacomelli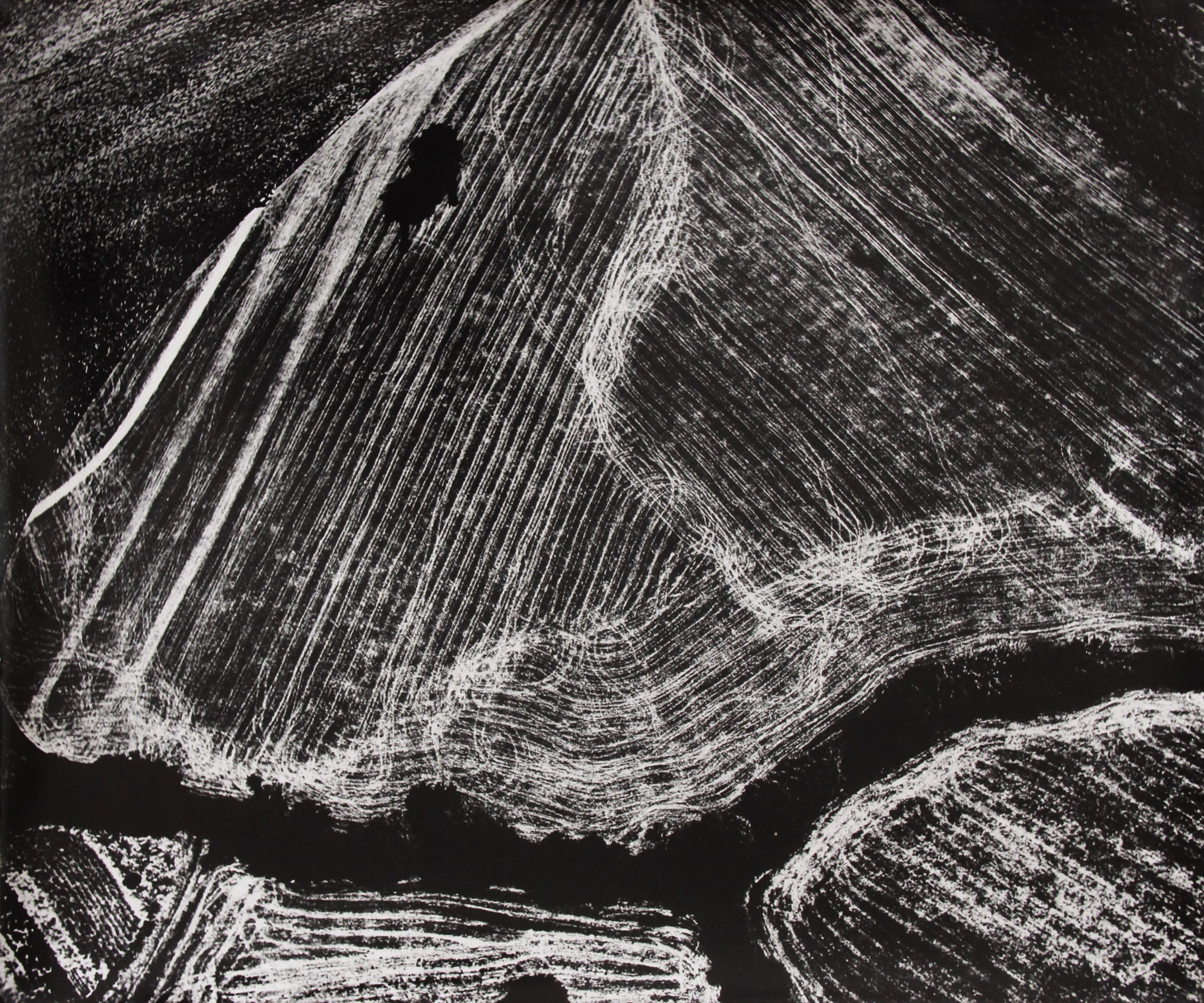 Epiphany about nature, 1976/'80. Vintage Gelatin Silver print - 50.5 x 60.8 cm
Courtesy of Archivio Mario Giacomelli © Rita Giacomelli
On display at with Black Box Projects in Cromwell Place
Black Box Projects, in collaboration with Mario Giacomelli's Archive, is delighted to present the virtual exhibition Mario Giacomelli: Revisited, a discovery of lesser-known works produced by the artist during his lifetime. The exhibition will focus on a variety of subjects within the humanist documentary style of the artist's oeuvre - such as family portraits, abstracted scenes of everyday life and anthropomorphic landscapes - spanning from 1960's to most recent works in the 2000's.
Mario Giacomelli: Revisited presents an opportunity to explore the poetic nature of Giacomelli's photography, an archive rich with undiscovered compositions that goes beyond the well-known images of the 'young priests' (pretini) that he famously pictured in his iconic body of work.
Giacomelli's abstract and anthropomorphic landscapes have a calligraphic nature that links back to his training as a printer early in his career. As such, the artist's aerial photographs of the landscape possess the tactile quality of an etching, capturing the marks, material and furrows of the earth while drawing parallels to expressionism, primitivism, and an emphasis on mark making that was prevalent within the larger context of modern art at that time. Taking early concepts being explored in paint, drawing and sculpture, Giacomelli is a ground-breaking figure using the camera as his medium, not solely seeking a faithful depiction of realty, but also exploring the ability of the camera to create photographic art. Whether turning his lens to the folly of the seaside, Italian landscape, everyday domestic scenes or portraits, Giacomelli maintains an immediacy with his subject matter while creating images that depict far more than the literal, all the while exploring themes of nostalgia, movement, country and memory through his abstracted compositions. He is a privileged witness of his time who knew how to share the contrast of Italian life and territory while impregnating his work with a constant reflection on memory, mortality and existence.
Black Box Projects will offer vintage prints alongside life-time prints, available through the gallery. Many of the works included in the virtual exhibition at Black Box Projects will also be on exhibition at the Getty Museum in California in a major survey of over 110 works by the artist from the collection of Daniel Greenberg and Susan Steinhauser, from 29 June 2021. Abstracted works by Mario Giacomelli will be on exhibition at the Maxxi Museum in Rome as part of the Giacomelli and Burri exhibition, opening October 2021.
Mario Giacomelli: Revisited is presented in collaboration with art advisors Daniela Duppen (@theblondeartdealer), Anna McHugh (@annamch.art) and the Mario Giacomelli Archive.
About the artist
Mario Giacomelli was born on August 1, 1925, in Senigallia, a city that he would never leave and a circumscribed space in which he created almost all of his photographic corpus. In 1950 he opened the Tipografia Marchigiana in via Mastai 5, which over the years became a place of 'pilgrimage' for artists, critics, and scholars from around the world who wanted to meet the Master in person. In 1953 Giacomelli bought a Bencini Comet and began to photograph; it was during this period that he met Maestro Giuseppe Cavalli, who introduced him to the world of large photographic circles and competitions. In 1954, in Senigallia, the photographic group "Misa" was set up, to which Giacomelli belonged. The road to fame was opened by his victory at the National Competition of Castelfranco Veneto in 1955, where the jury, Paolo Monti, called Giacomelli "the New Man of Photography". In 1955 he bought the legendary Kobell Press, from which he would never part. His style is unmistakable, and his stylistic code revolutionised the language of photography. John Szarkowski, director of the photography department of MOMA in New York, acquired Giacomelli's photographs in 1964 for the permanent collection of the Museum. His fame is worldwide. In 1978 he participated in the Venice Biennale, with his photos of landscapes. Giacomelli's works are kept in over fifty major museum collections around the world over ten different countries. He has created a language of his own, regulated by a grammatical and ritual system, which has allowed him to access his profound inner dimension, for an entire life. Giacomelli was recognised as a Master of Photography, he died in 2000 on November 25 in his hometown of Senigallia.
Upcoming Museum exhibitions
• Los Angeles, Getty Museum: ''Mario Giacomelli: Figure-Ground' June 29-October 10, 2021. A survey of 110 works from the collection of Daniel Greenberg and Susan Steinhauser, Los Angeles based philanthropists.
• Rome, Maxxi Museum: Giacomelli and Burri, October 2021 dates to be announced.
Black Box Projects
Black Box Projects specialises in contemporary photography and contemporary art that is created using photographic materials.
The gallery is committed to working with artists who create unique or process-based photographic works and push the limits of traditional photographic practice. The gallery does not keep a permanent space, as founding members of Cromwell Place we base our exhibition programme within the various galleries of this arts-collaborative based in South Kensington. Black Box Projects aims to be a pioneer of the changing gallery model, as well as presenting a transparent working model with artists, clients and other gallerists that fosters community, creativity and collaboration.