Approche
:
6th edition featuring Liz Nielsen
Past exhibition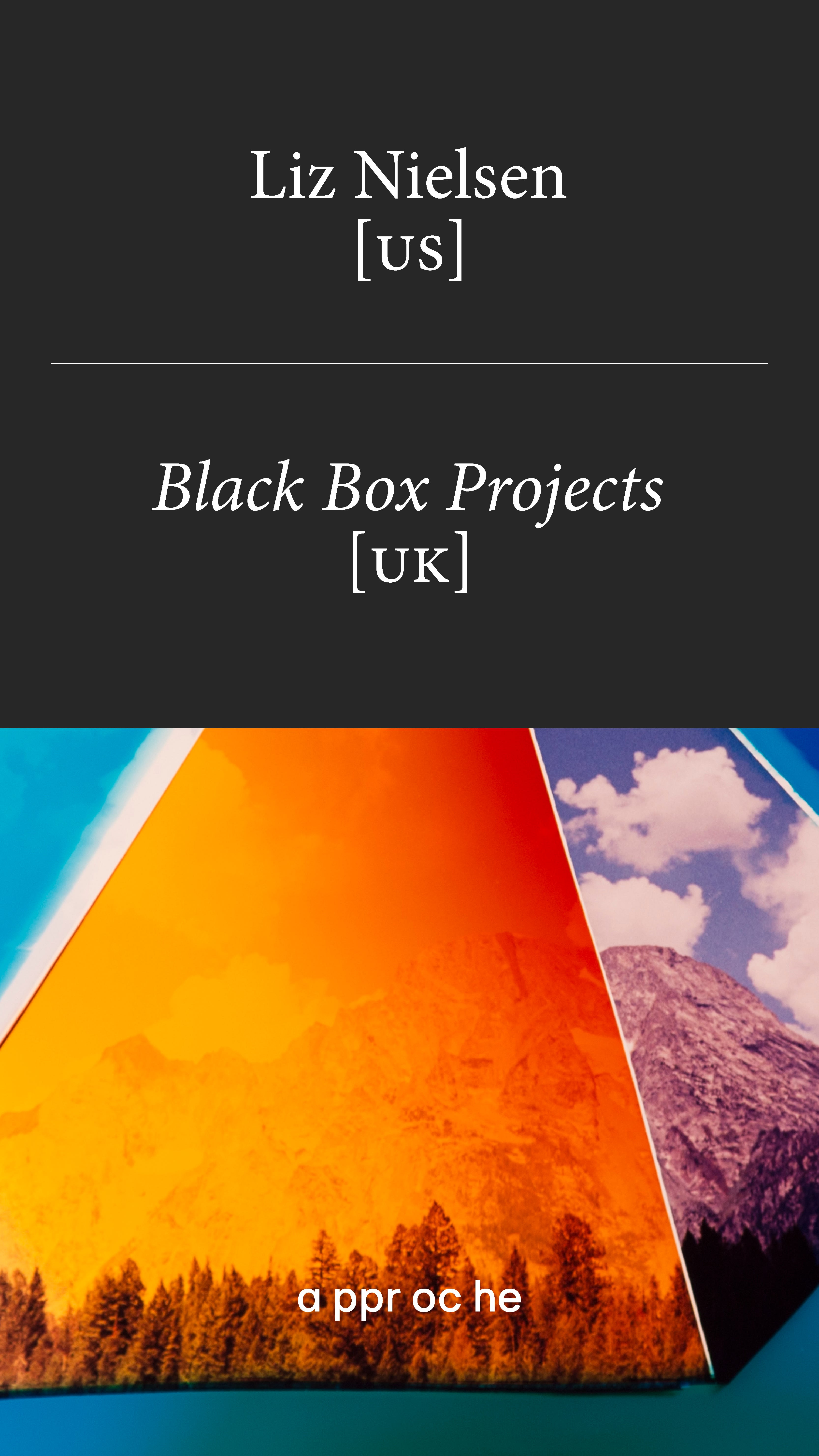 Black Box Projects is delighted to be representing Liz Nielsen for the 6
th
edition of Approche from 10 - 13 November 2022 in Paris. We will exhibit key works by the artist as well as never before exhibited works held specifically for the fair audience. The gallery will also have a limited number of the artist's recently published monograph available to view and purchase.
Founded in 2017 by Emilia Genuardi, A PPR OC HE is an independent boutique art fair with a curatorial gaze, designed as an exhibition.
A salon consisting exclusively of solo shows, combining so-called traditional photographers with artists who use photography in three dimensions, non-traditional media such as wood, leather, perspex, glass and metal, going beyond the frame into the territory of installations.
Entry is free upon invitation or reservation only. See below for more details or contact the gallery.
Location
Le Molière
40 rue de Richelieu
Paris 1
France
VIP Preview
Wednesday 9 November 2022
1-9pm
upon invitation only
VIP Opening Hours
10 - 13 November 2022
11 am - 1 pm
upon invitation only
Public Days
10 - 13 November 2022
1 pm - 8 pm
upon reservation only